Already have the ISSWSH2016 APP?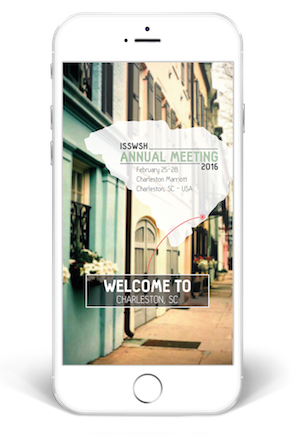 Don't forget to download the ISSWSH Annual Meeting 2016 mobile app on your iPhone, iPad, or Android! Please follow the simple steps below in order to access additional networking features.
Download the app
Search ISSWSH MEETINGS in stores.
*If you are using a Blackberry or Windows device, access the app by entering https://crowd.cc/isswsh2016 in your devices mobile browser.
Download the Event
Open the app and tap on ISSWSH Annual Meeting 2016.
Login
Tap the icon in the upper-left corner and tap Log In for more features! You'll be prompted to enter your registration code, which is included in your invitation email (please visit the registration desk if you haven't received an email). Enter it in the appropriate field, then enter either the email address where you received the invitation or your rst and last name.

As always, please let us know if you have any questions or concerns!

ISSWSH Executive Office