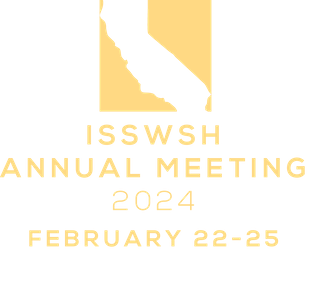 Upcoming Meetings
ISSWSH Fall Course 2023
October 19-22, 2023
-49 days left
DoubleTree Resort - Paradise Valley - Scottsdale, AZ
Visit the Course Website
ISSWSH Annual Meeting 2024
February 22-25, 2024
77 days left
Hyatt Regency Long Beach - Long Beach, CA
Visit the Meeting Website
ISSWSH Annual Meeting
The ISSWSH Annual Meeting provides sexual healthcare providers, basic scientists and other sexual health professionals a forum for the communication of current knowledge regarding women's sexual function and the diagnosis and treatment of women's sexual dysfunction, as well as education courses before and during the plenary session. The Annual Meeting provides unrivaled scientific content with state-of-the-art lectures and faculty specializing in a variety of areas related to women's sexual health, incorporating concepts such as:
Identification of evidence-based, multidisciplinary diagnosis and treatment strategies to ensure appropriate management of women's sexual health problems including desire, arousal, orgasm and sexual pain disorders.
Description of current management for women with sexual dysfunction, including sex therapy, medical and surgical therapies, and physical therapy.
Providing up-to-date information on the impact of cancer and chronic disease on sexual function.
Review of novel therapies not yet government approved and their stages of development.
Interested in ISSWSH Courses?
Visit our course website.