It is my pleasure and privilege to invite you to participate in the 2018 Annual Meeting of ISSWSH in San Diego, California. Inspired by the liberal and multicultural nature of California and the multi-disciplinary identity of our society, we have an extremely diverse and stimulating scientific program. In addition to presenting the most current information on clinical practice and research, I believe you will find the presentations to be challenging, thought-provoking and even paradigm shifting.

This year's scientific program includes innovative ideas and many talks by health professionals who are new to our organization. Our symposiums will explore transgender issues, sexual health interventions for cancer patients, and how to treat sexual health in underserved, vulnerable populations. We will also explore the use of new treatments for genital pain, genital itch, PGAD and anorgasmia in our Spine Surgery for the Treatment of Sexual Medicine Issues symposium.

The State of the Art talks this year are largely clinical in nature with a strong scientific basis. They will delve into new therapeutic options for the treatment of sexual dysfunction such as lasers, radiofrequency, drugs for hypoactive sexual desire disorder; and we will learn about future treatments available to women and what clinicians and educators must know to better address patient questions and concerns related to such treatments. In both the scientific program and educational workshops, you will have the opportunity to learn about cutting edge research and clinical strategies related to women's sexual orientation. This year's conference will also include updates from several internationally renowned experts and presentations from our affiliated sexual health societies.

I'd like to thank the ISSWSH Board of Directors for their unwavering support and freedom in creating this year's program, Status Plus for their unparalleled administrative assistance and their solid experience with conference planning, and Sharon Parish, my co-chair, for being so actively and generously involved throughout the conference planning process. I would also like to thank Tami Rowen for creating an in depth education program that flows seamlessly with this year's scientific program. I am grateful for all of the members of the Scientific Program Committee who enthusiastically accepted the tasks of sharing ideas for speakers and podium topics, for making connections with colleagues, for reviewing abstracts and papers, and for moderating the many excellent sessions throughout the annual meeting.

On behalf of the Scientific Program Committee, I invite you to join us in exploring how these ideas can enrich the sexual lives of women, as well as your practice. I look forward to seeing you in San Diego this February!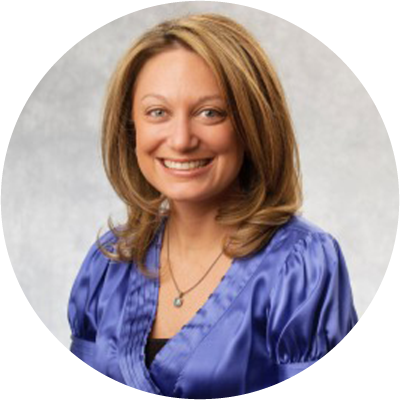 Scientific Program Committee Chair
Shari B. Goldfarb, MD